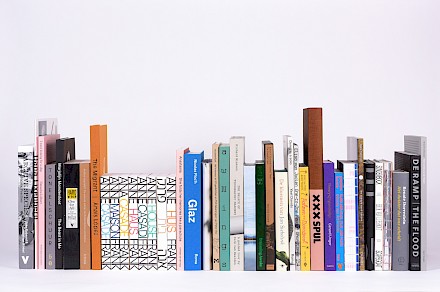 Best Dutch Book Designs
The Jan van Eyck Academie would like to congratulate Sean Kuhnke who has received The Best Dutch Book Designs 2018 award for his book Awnings - designed by Sean himself, produced and published by our Printing and Publishing Lab in house. 
A total of 295 entries were assessed for their distinctive qualities by a panel of experts looking for outstanding work in such areas as content, design, picture editing, typography, choice of materials, printing and binding.
Awnings as well as 32 other awarded publications are on show at the Stedelijk Museum in Amsterdam.