25.03.20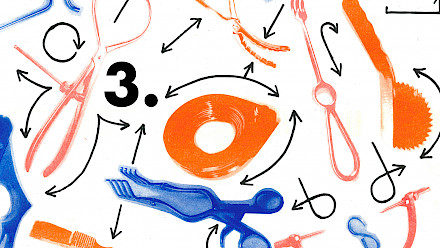 Art & Medicine: Touch
AFGELAST VANWEGE VOORZORGSMAATREGELEN CORONAVIRUS
Er wordt een nieuwe datum gezocht, en tzt gecommuniceerd
For Part 3 of the Open Courses: Art & Medicine, Jan van Eyck Academie welcomes visual artist Eva Spierenburg whose sculptures, drawings and video works investigate the body, touch, and materiality. For this occasion, she will delve into a conversation with Anna Harris, an assistant professor at Maastricht University and medical anthropologist whose research falls on doctors' sensory training in the digital age.
Wednesday 25 March 2020
Jan van Eyck Auditorium, 19:30
Together with you, we would like to explore sensorial and embodied learning within artistic and medical professions, and shape the conversation by dissecting the role of touch in Spierenburg and Harris' practices.
Project Art & Medicine
Based on their mutual curiosity and interest in the human and human body, both art and medicine once held a very strong bond. With many societal and technological changes and developments, these two worlds began opposing each other, with the discipline of medicine representing objectivity, and the art world symbolizing subjectivity. Recently, however, we have been able to see these two domains moving towards each other with a new fascination for one another. In a series of Open Courses, the Jan van Eyck Academie zooms in on what happens when these two domains meet. Together with the public and by stimulating a dialogue between the arts and medicine, we wish to discover what the added value of this connection could be.
Open Courses: Art & Medicine is an initiative of the Hubert van Eyck Academie (the department for Research & Education of the Jan van Eyck Academie). Find out more about the first event, a tour to Mediville, and the second event, a performative lecture Spatial Score, delivered by Nina Glockner. 
Supported by: BankGiro Loterij Fonds