16.04.21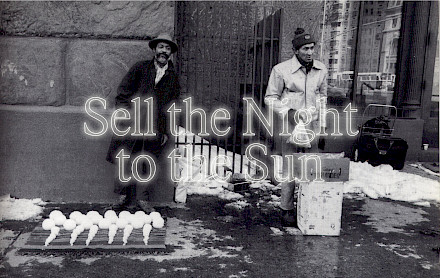 Sell the Night to the Sun
UITGESTELD TOT 16 APRIL 2021
Sell the Night to the Sun will lead you into a nocturnal market where you will find a fine selection of underground products from the region. Whether you are looking for a unique piece of Psycho Furniture for your interior, or a Blackhole Performance for your anniversary, you will find it with us. 
The event is organized in collaboraton with B32 for Museumnacht Maastricht 2020.
More details will follow.
Image credits: Bliz-aard Ball Sale I (1983), performance by David Hammons captured by Dawoud Bey. Design: Atelier Brenda